DRT 2022 and Prekom USA
Prekom_USA
Das Renn Treffen or DRT in short is one of the best events in Miami for all the Porsche enthusiasts. This year it took place at a new location – Regatta Park Miami, which could not be better to gather and admire so many Porsches. We, at Prekom USA, were thrilled to be part of it too!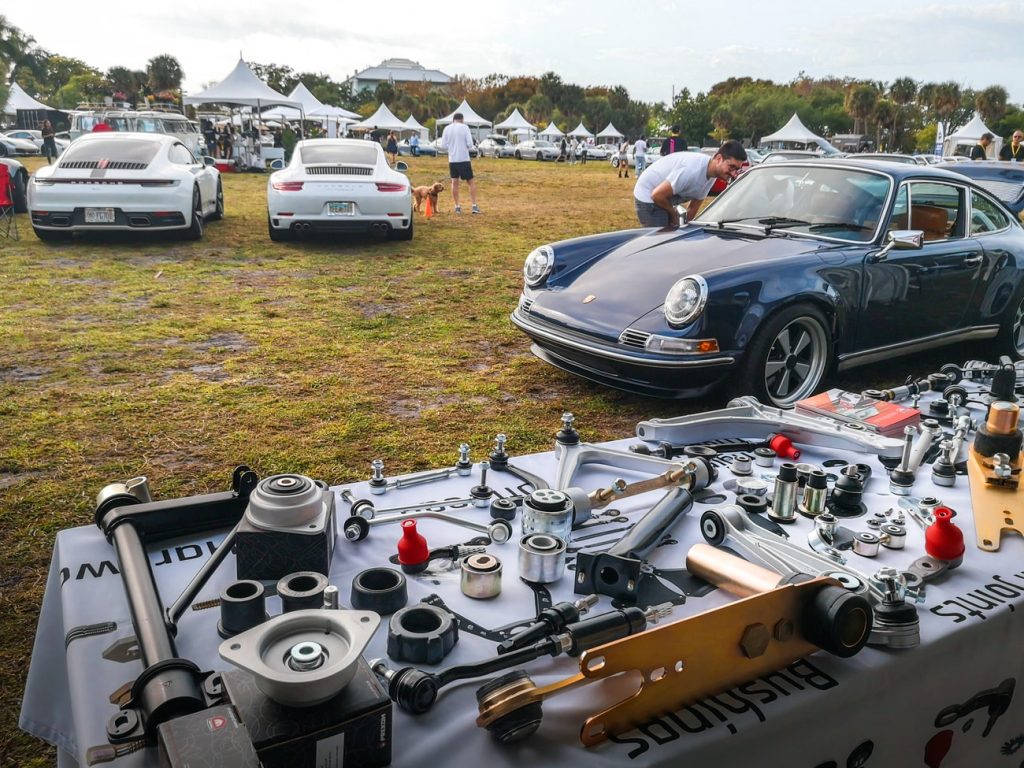 The weather forecast was not on our side, but at the end all the vrooming chased away the dark clouds and we were spoiled by the sun and blue sky.
DRT is indeed a special event, which is mostly known in Miami, but many Porsche owners from all around Florida did a road trip, just to come to this amazing show.
Everything lasted for 3 days, with the grand closure on Sunday, where Prekom USA was also present with its booth. We put on display just some of our best selling suspension Porsche parts – from parts suitable for air cooled Porsches to Cayenne off-road parts, which are great for overlanding or hard off-roading too.
It was very nice to get so many great feedbacks from the visitors, what only mean one thing – that we are doing something right!
DRT Miami is definitely the place to be, if you enjoy great rides, amazing people and good Porsche vibes under the palm trees. We cannot wait to be there next year too.
DRT Miami 2022